Rose and Lavender Bath Soak
Incredibly scented, our relaxing salt soak is a work of magic
moisturises, softens and conditions the skin
helps reduce stress
recommended before a mani/pedi
lifts mood and helps manifest
scent: natural rose petals and lavender
packaging: a Kraft paper bag
Dry rose petals are incredibly fragrant. We mixed them with a bit of our Lavender Oil for the maximum relaxation and skin softening benefits. A perfect gift for a loved one.
120DKK
Out of stock
Ingredients

Pink Himalayan Salt
Dead Sea Salt
Dry Rose Petals
Lavender Essential Oil

Size

245g
GREAT FOR THE SKIN,
AND FOR THE MIND
We mixed Himalayan Pink Salt, Dead Sea Salt, Rose petals and our Lavender Oil to make a lovely and relaxing soak, both for the bath ( to soak your entire body) and for the bowl ( to soak your hands and feet)
The Soak helps the skin stay soft and moisturised, and the mind beautifully calm and relaxed.
Himalayan and Dead Sea salt mix is a wonderful conditioner for the skin. We recommend it for anybody with dry skin.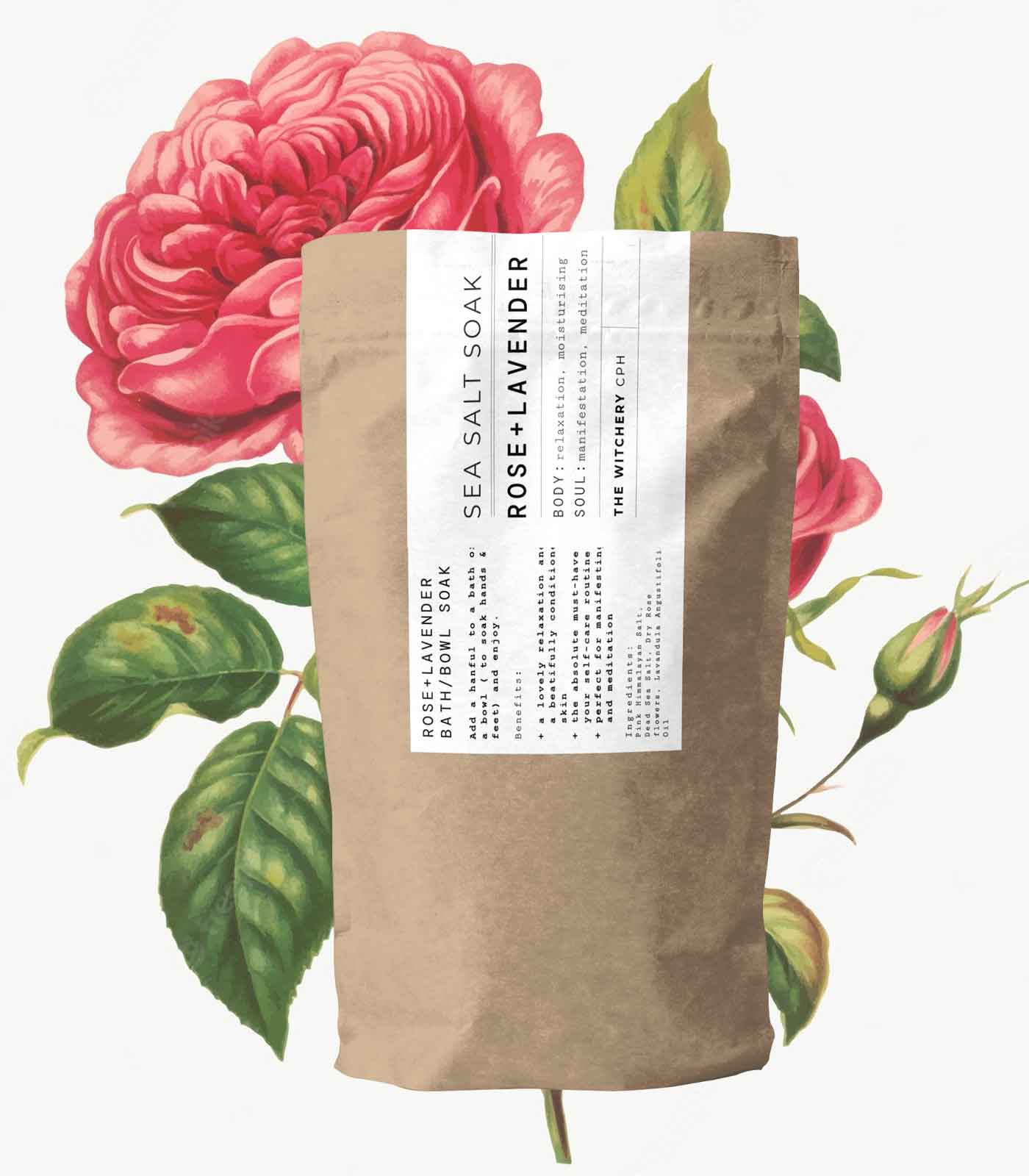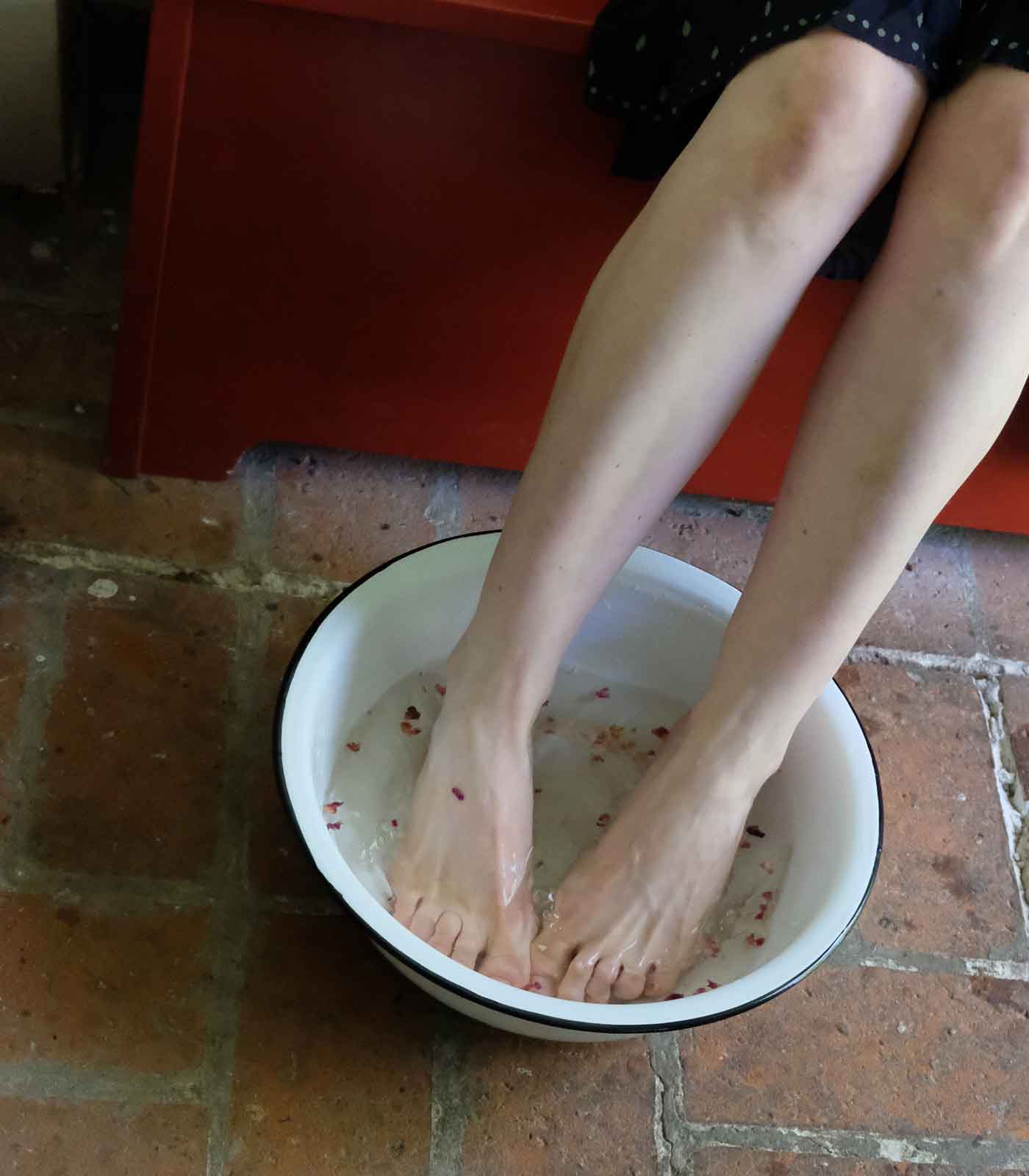 How to use it
Place a handful of the salt mix in warm water. Stir the bath and enjoy. We are using quite a chunky pink salt crystals, which means they may need a minute to dissolve. Use it as part of your weekly relaxation routine.
The salts are a wonderful way to mediate and relax.
You can also use the to soften the skin before a manicure and a pedicure.
All our products are made with European, sustainable ingredients, mostly no-waste. We are dedicated to making this planet a better place and using what we have on our doorstep. We are The Witchery CPH and we believe in magic of nature.
FAQs
---
We are a cruelty free company and never test on animals. All our products are local and sustainable. We use seeds that by-products of the European food production farming, ensuring huge savings of carbon footprint and water. Local seeds mean little transport and no lengthly storage. Strict EU farming laws also ensure the highest quality of the seeds available on the market, making our products not only sustainable but also of incredible quality.