About
The Witchery CPH
We cold-press our oils.
We use local fruit and vegetables to make fresh and potent skincare.
We believe that there is no difference between food and beauty.
You'll find beets, apples, cherries, and other every day fruit and veg in our formulations. Our oils do not have any preservatives, synthetic chemicals or hormone disruptors.
Unrefined cold pressed oils protect your skin barrier.
Most of our face oils are no-waste.

We are The Witchery CPH and we make natural, sustainable skincare from the freshest local plants.
We are a Danish company that has been backed by The Danish Innovation Fund.
Our oils are freshly pressed from what is available on our doorstep with no harm to the environment:
by-products of EU farming and food
production and sustainable local plants.
We look into ingredients that are not usually used in beauty such as apples, pears, cabbage or beetroot and never add any nasties to our products.
Purchasing local ingredients ensures a large reduction of CO2, water usage, and prevents deforestation as we do not use plants that are only grown solely for beauty purposes ( by cutting down forests).
Our packaging is also sustainable. We only use dark amber glass bottles.
The Witchery CPH was founded by Anna Halsall in 2021. Anna was disappointed that the majority of face and body oils found on the market were refined ( processed, contained unnecessary chemicals) and were made from unsustainable plants, often contaminated with pesticides banned in the EU.
She was determined to prove that you can make incredibly potent skincare from local fruit and vegetables, that are fresh and of incredible quality. The customers quickly fell in love with the minimalist concept and the quality of the face oils. Since then we had 4 popups in Copenhagen. We specialise in dry, mature skin as well as skin sensitivities, eczema and psoriasis.
Book your consultation today to discuss your skin needs. contact@thewitcherycph.com
Our past popups in Copenhagen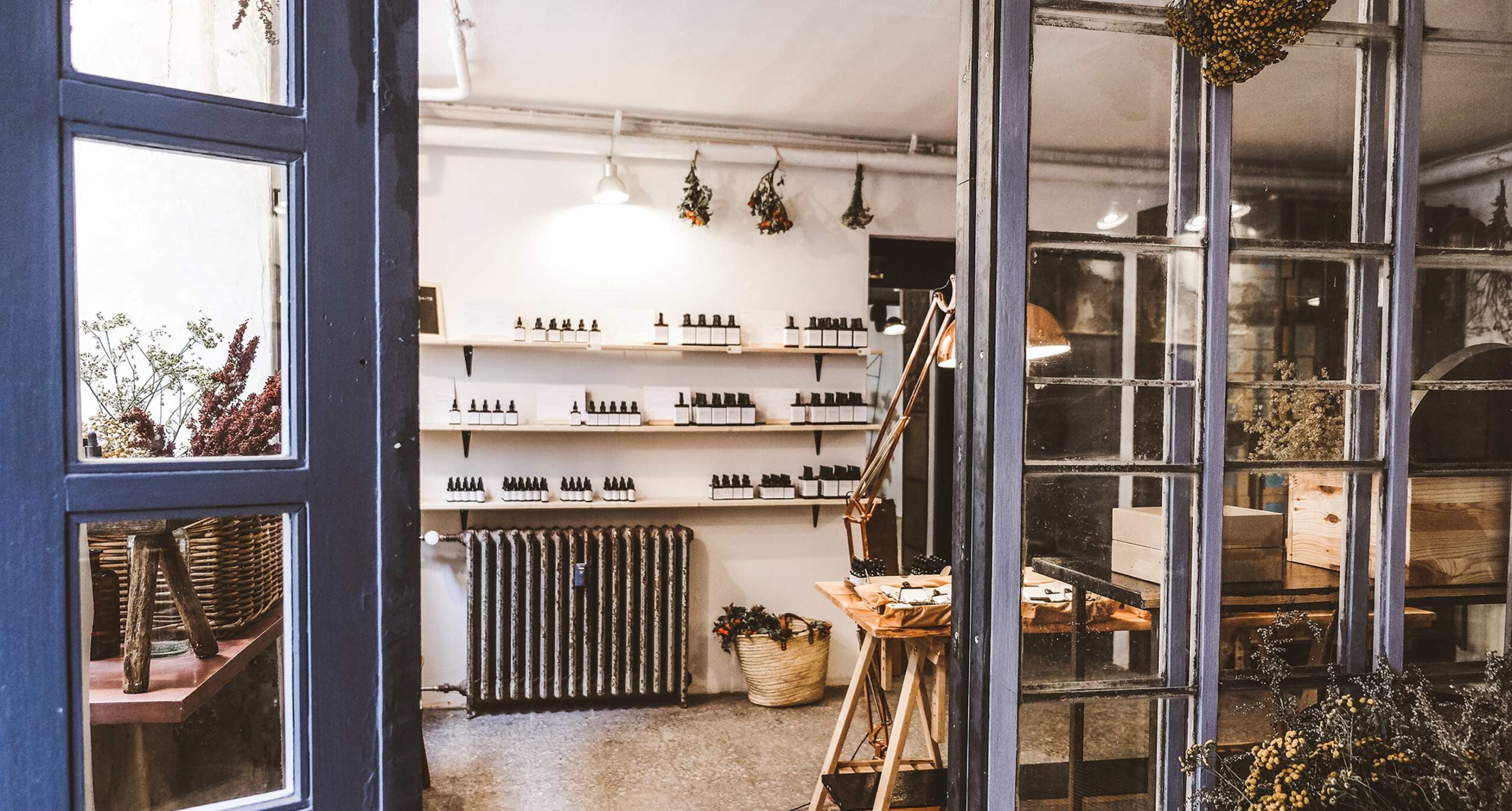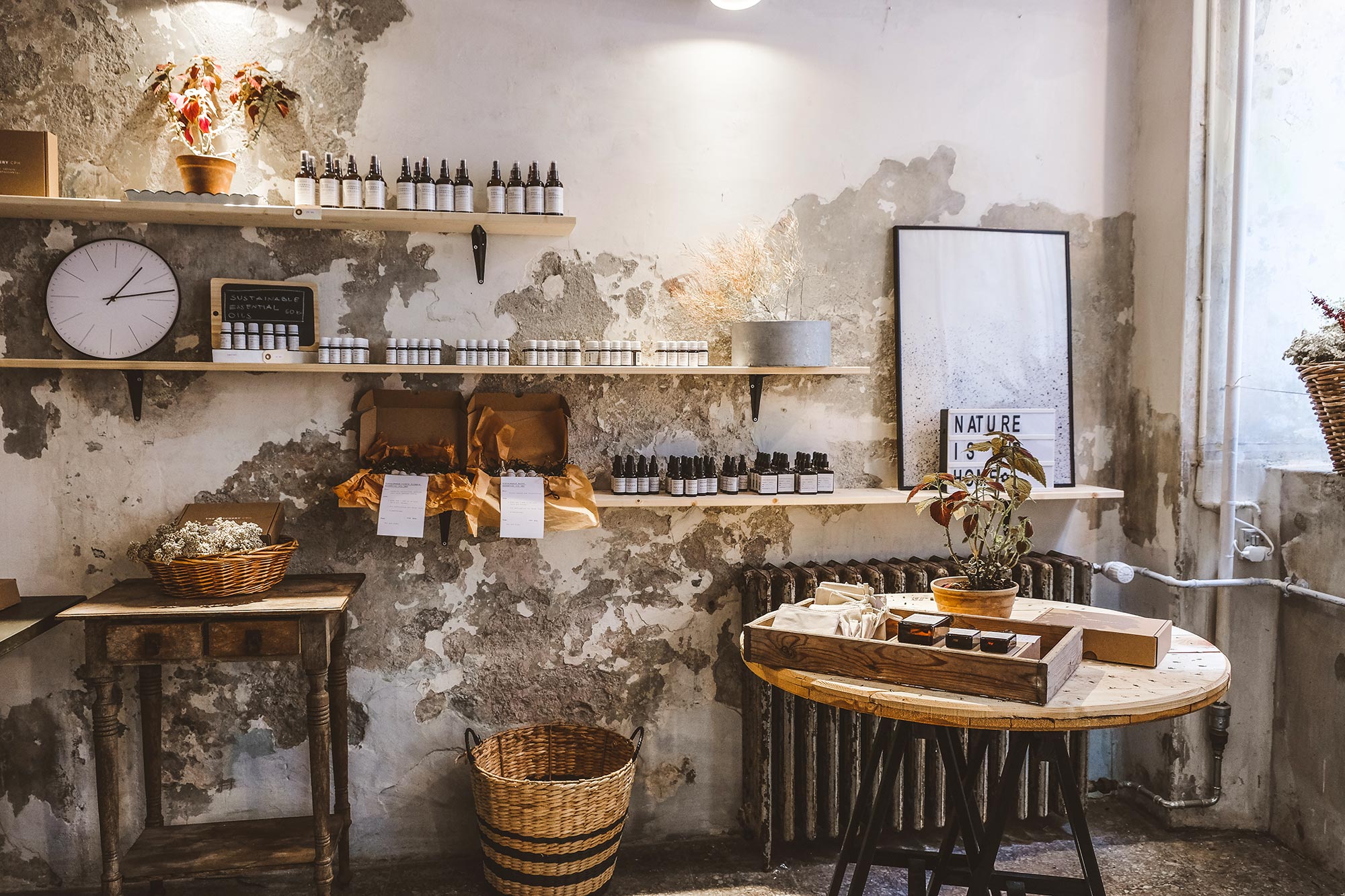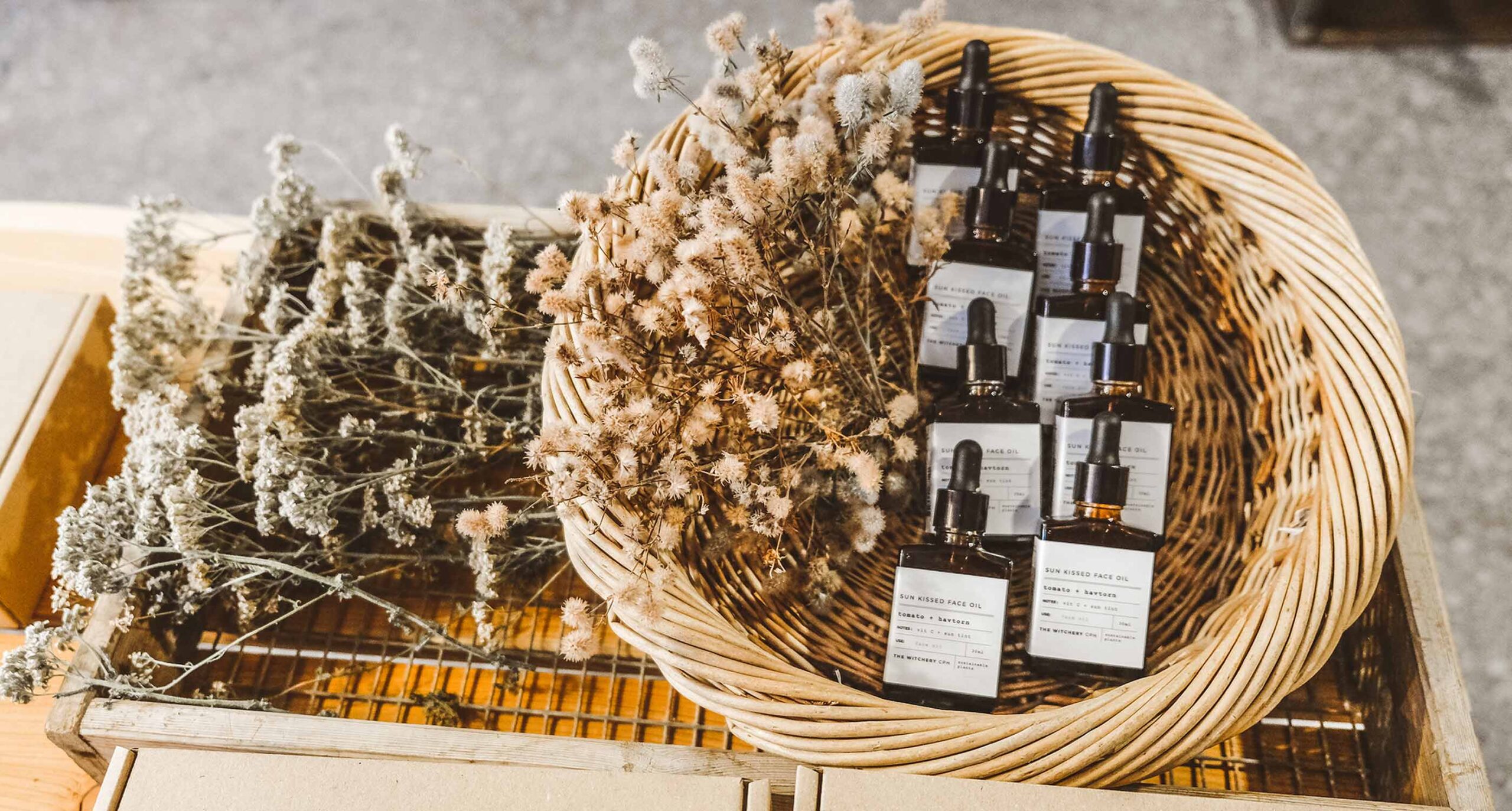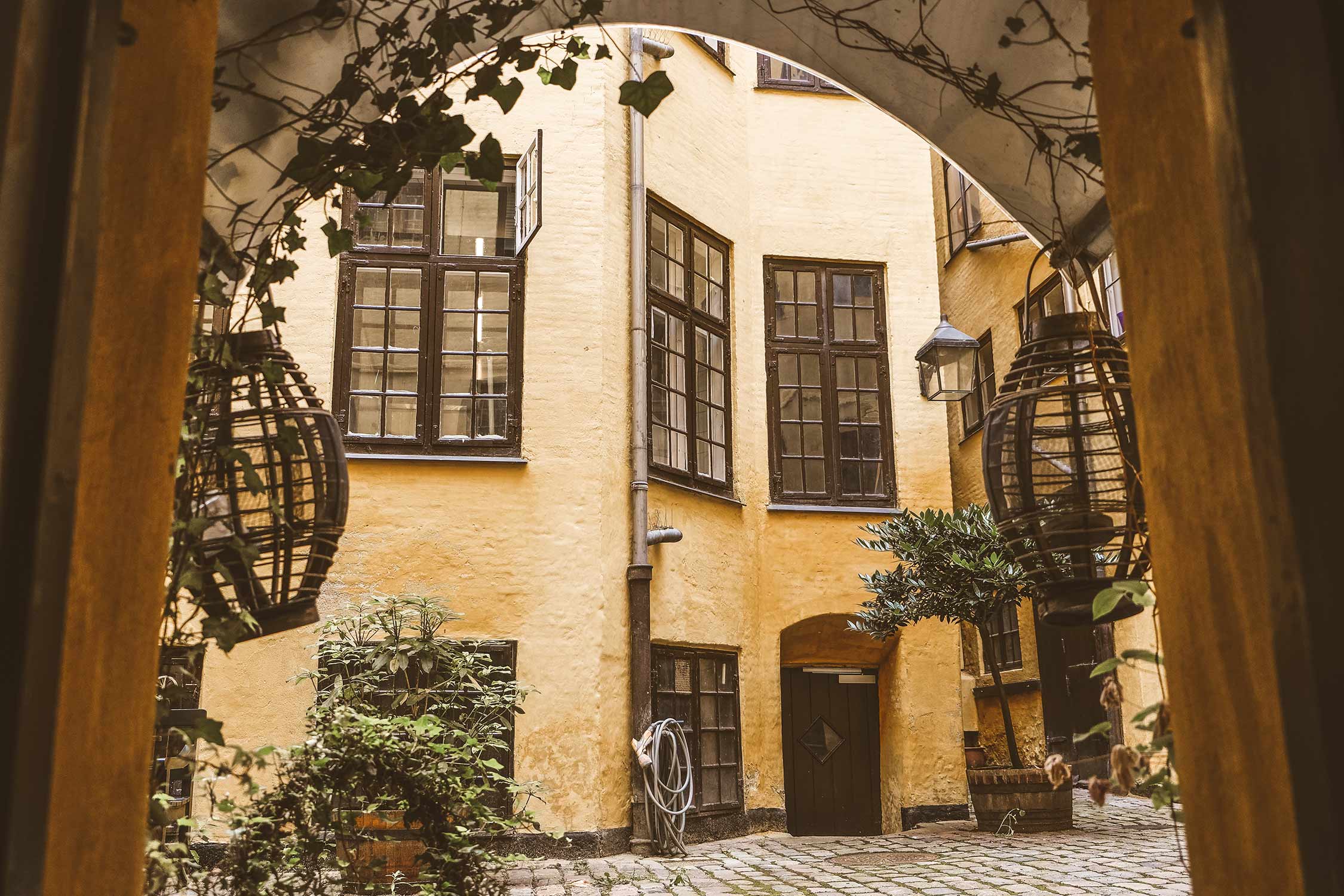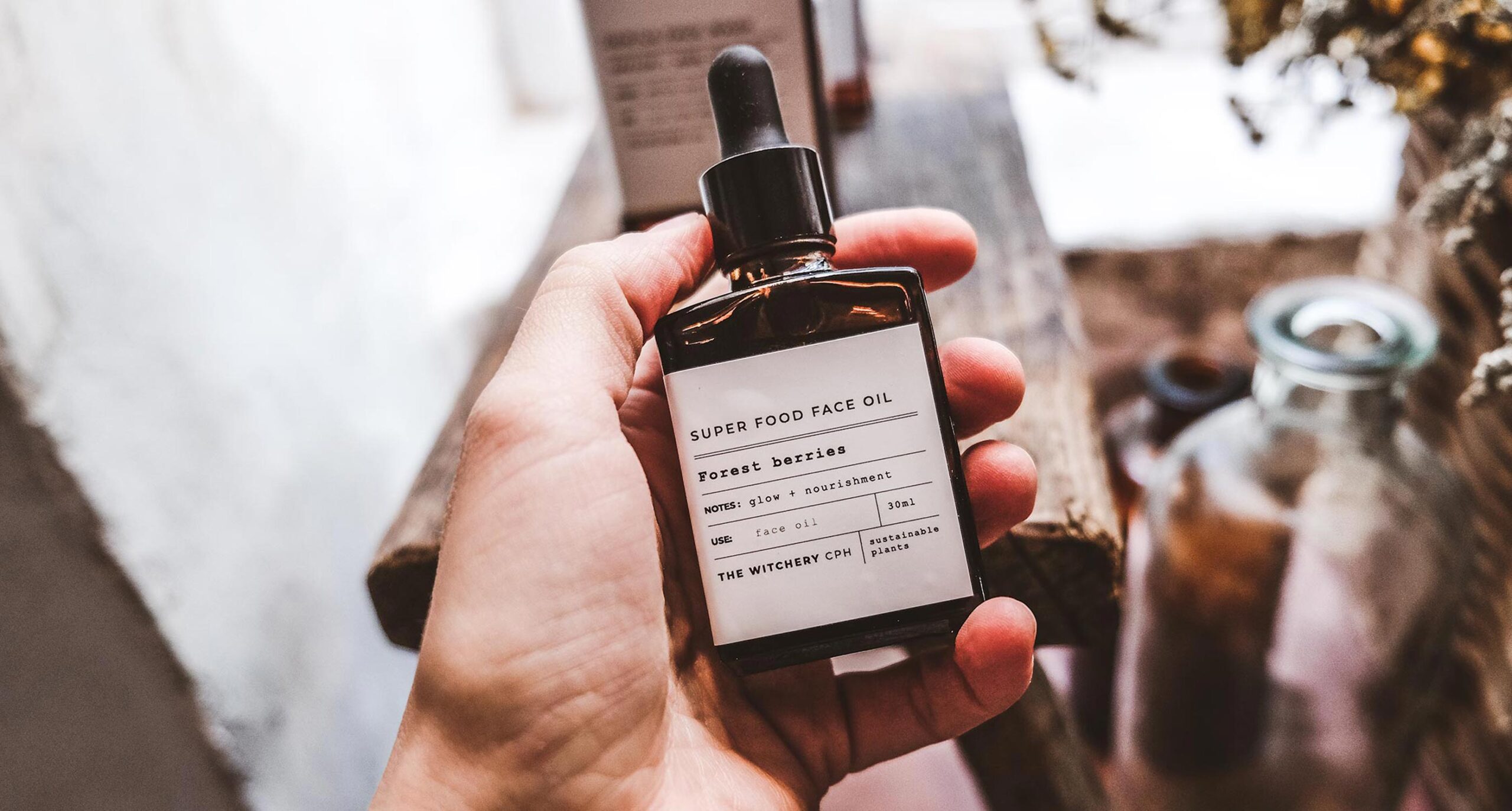 Explore our products

50%

50%

50%